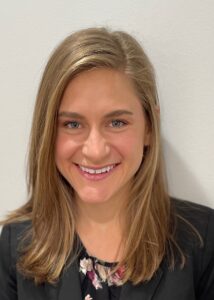 Specialty Areas (Teens & Adults)
Anxiety
Health Conditions/Sleep Concerns
Depression
Life Transitions & Role Changes
Relational Concerns
Trauma/PTSD
ADHD
Dr. Marcie Johnson, Ph.D., Licensed Psychologist, received her doctorate in clinical psychology from the University of Iowa and completed her pre-doctoral internship at the Iowa City VA. She specialized in neuropsychology and is trained in a range of evidence-based cognitive behavioral therapeutic approaches. Dr. Johnson has worked with people across the lifespan, from childhood to older adulthood. She has conducted individual therapy, group therapy, and psychological assessment. Dr. Johnson offers counseling and therapy for a broad spectrum of mental health concerns. She also conducts psychological assessments for individuals who have academic and learning concerns.
My approach to therapy and assessment:
As a clinician, I am committed to delivering scientifically supported therapeutic interventions and cognitive, mood, and personality assessments. Although I draw from a wide range of approaches, I generally conceptualize cases from a cognitive behavioral orientation. My aim is to build a trusting mutually respectful therapeutic relationship in which agreed upon, achievable treatment goals are identified and pursued.
Working collaboratively, I help my clients to identify behaviors that leave them stuck in unwanted and unhelpful patterns and to develop behaviors that empower them to engage in life in a more satisfying way. My goal is to meet my clients where they are and foster a supportive, non-judgmental environment for them to begin to work toward what matters to them and achieve an improved sense of well-being.