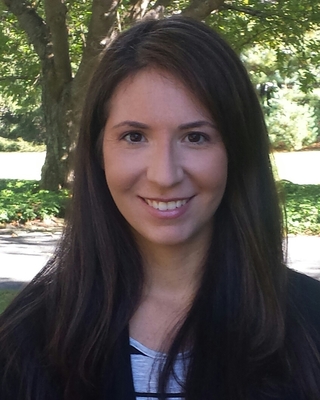 Specialty Area (Children, Teens & Adults)
Anxiety
Depression
Trauma
Gender Identity
Sexual Identity
Family Conflict
Oppositional Behaviors
Lindsay Harloe, LCSW-C, has been treating children, adolescents, and families for the last 14 years. The majority of Lindsay's experience has been in New York City where she was a senior psychotherapist at a children's outpatient mental health clinic and worked with children ages 0 to 21. Through her position at Staten Island Mental Health Society, Lindsay completed an extensive training program in order to work with children ages 0 to 4. Lindsay also attended The Institute for Children, Adolescents, and Families, a psychoanalytic post-graduate program. Since relocating to Maryland, Lindsay has worked as the school social worker providing individual, group, and family therapy in Elementary, Middle and High Schools. Currently, Lindsay is the School Counselor at a Baltimore Independent Boarding School. She has extensive experience with mood disorders, trauma, family conflict, anxiety, gender and sexual identity, and oppositional behaviors.
My Approach to Therapy
I strongly believe that the therapeutic relationship developed between therapist and family is the foundation in exploring the underlying causes/reasons of the presenting problems as well as the tool for change to occur. Having worked with families and schools I understand the importance and necessity for a collaborative approach with parents and teachers. Using Play Therapy, Cognitive Behavioral Therapy and Supportive Psychoanalytic Therapy the child and I explore current stressors, significant life events, or other emotional/social difficulties. I strive to create a safe and supportive environment to identify and build existing strengths while learning new skills and coping mechanisms.