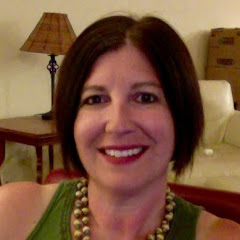 Specialty Area (Kids 7+, Teens & Adults)
Anxiety
Depression
Self-Injury
Family Conflict
Divorce
Grief and Loss
Gender and Sexuality
Krista Dhruv, LCSW-C, has 20 years of experience as a clinician working with children, adolescents, young adults and their families. She frequently serves clients who are struggling with issues such as anxiety, depression, self-injury, identity issues, and grief and loss. Krista approaches all her clients' issues with a combination of heart and science. Drawing from the most up-to-date research, she uses strategies such as cognitive behavioral therapy and mindfulness in her work. Krista has been a school counselor at an independent day school for 15 years which influences her appreciation for the role that schools and parents play in the healthy development of young people.
My Approach to Therapy
My therapy practice is built on the foundational belief in each individual's truth and that the individual's experience is where the focus of treatment begins. I also believe the individual is part of a greater system that includes one's family, school and more. Therefore, my practice is highly collaborative and I value partnership as part of the treatment process. My approach to treatment is strengths-based and empowerment focused. I incorporate strategies such as cognitive behavioral therapy (CBT), motivational interviewing (MI), and mindfulness-based stress reduction (MSBR) into my practice. I serve clients who have a range of issues including but not limited to: anxiety, depression, self-injury, gender and sexuality, family conflict, divorce, grief and loss.
License                                                                                                                                 Licensed LCSW-C