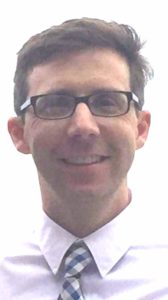 Specialty Areas (Adolescents over 16 and Adults)  
Anxiety
Depression
Addiction
Relationships
Dr. James Finklestein is a clinical psychologist who has been treating adolescents and adults in the Baltimore area for the past 15 years.
Dr. Finklestein specializes in the treatment of anxiety, addictions, and trauma-related problems.
Dr. Finklestein has extensive training in evidence-based treatments such as cognitive-behavioral therapy and mindfulness-based interventions. Dr. Finklestein continues to teach at Loyola University and University of Maryland.
My Approach to Therapy
While I specialize in the treatment of anxiety, depression, and addiction issues, the basis for any successful therapeutic work is a safe and authentic relationship. I place a great deal of emphasis on developing a strong working alliance with my clients. This allows us to best identify core obstacles to living fully and being able to move past uncomfortable thoughts and emotions.
I rely heavily on research-based cognitive-behavioral and mindfulness techniques as a means to creating healthy behavior changes.  Additionally, I focus on identifying clients' personal values and goals to help determine what will contribute to the most fulfilling and meaningful life and relationships.
I look forward to speaking with you more about how I can help.