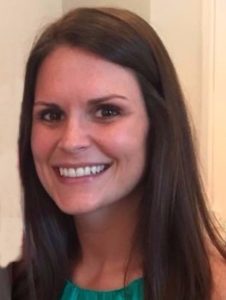 Specialty Areas (Children, Teens & Adults)
Anxiety
Coping Skills
Depression
Grief
Trauma
ADHD
Family Conflict
Courtney Brouse, LCSW-C, is a clinical social worker who has expertise with children and adolescents who are encountering social and emotional challenges. Courtney's specialty areas are anxiety, depression, life stress, grief, and trauma.  Courtney playfully incorporates research-supported mindfulness & cognitive-behavioral therapy skills into her work with kids. She has recently completed additional certification from the Institute for Advanced Psychotherapy Training and Education, Inc.
My Approach to Therapy
My practice is meet you where you are in the moment. My approach is collaborative--whether I am treating you as an individual or working with you and your child as a family. I believe therapy is built on a foundation of trust and safety. I focus on one's strength and approach treatment collaboratively with you. I incorporate approaches from cognitive behavioral-based treatment and mindfulness. In addition, I work with you to enhance your relationships, social skills, and communication skills.
I'm looking forward to meeting you.
License                                                                                                                           Licensed LCSW-C